Please contact Jazmin Hair Design – Hairdresser Essendon Phone:03 9370 4516 Email: info@jazminhairdesign.com.au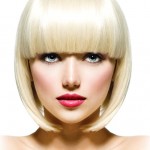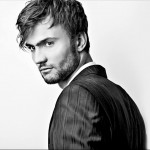 Your local Hair Salon in Essendon
Jazmin Hair Design – Hairdresser Essendon is your local boutique hairdresser in Essendon. We have launched our Essendon salon recently and have been met with open arms! We pride ourselves on all hairdressing knowledge and trendy cuts for both women and men. Jazmin Hair Design Essendon prides itself on providing the highest quality and building our local Essendon customer relationships. If your after a cool new hairdo, we have the  creative team to achieve it!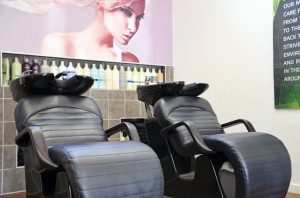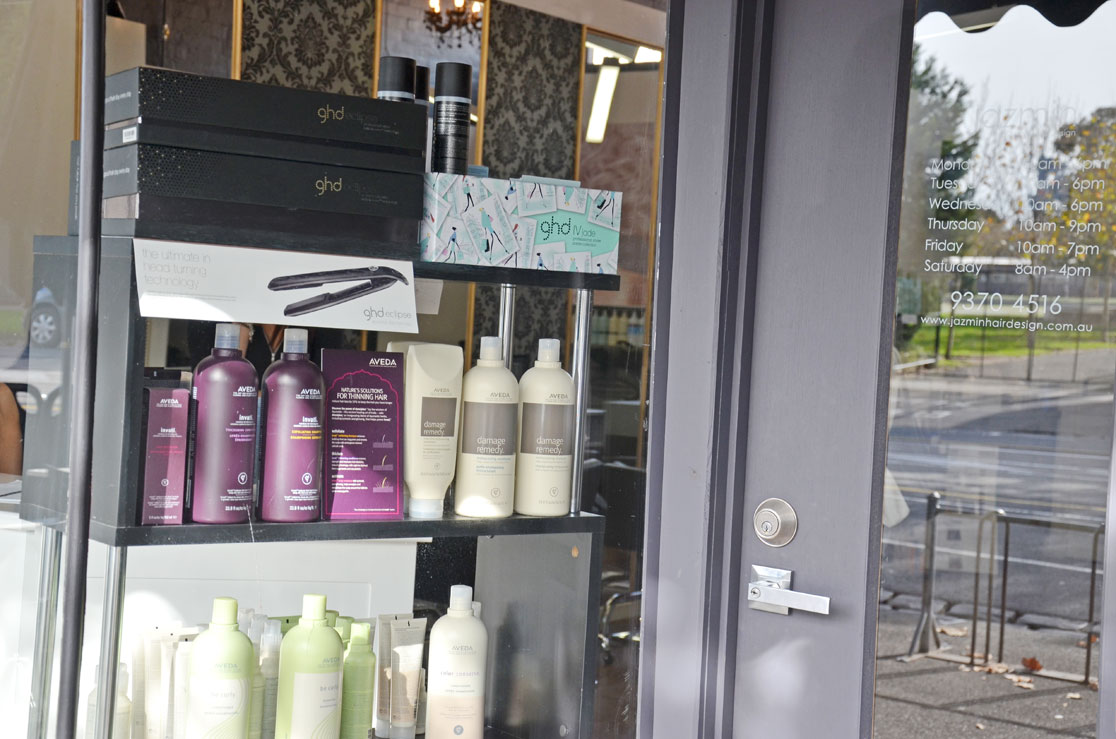 Our team of knowledgeable staff are friendly and inviting. We are not just a hairdresser, we are hair design specialists! With over 10 years experience in the business, you can be sure that you are being treated by only the best and creative hair design specialists at Jazmin Hair Design – Hairdresser Essendon. Always up to date with the latest fashion trends in everything hair related, you can rely on us to give you a look that people will notice. We specialise in cuts, colours, hair extensions and styling for both women and men in the Essendon area. We can even give your kids the Jazmin Hair Design – Hairdresser Essendon experience, with affordable prices to give your boys and girls complete hairstyles not just haircuts. Our hair designers at Essendon are also experienced in hair extension services!
Get lusciously long locks with our premium quality extensions. We use 100% European hair for all our extensions which are perfect for holding styles like curls. Our amazing staff can help you pick the perfect extensions to suit your needs. Whether you're after some length or a volume boost, we have the extension knowledge, skills and products for the perfect result! They're so good no one will be able to tell they're extensions!
We also have a range of hair styling tools available to purchase including GHD styling tools and products. Our staff can give you advice on which tools and products would be best for your personal needs. Plus, they can let you in on a few trade tips and secrets so you can get professional looking styles at home! We are able to order in hairdresser products if not in stock. For more details please contact our Essendon salon.
Call: 03 9370 4516
Recent Client Testimonials for Jazmin Hair Design – Hairdresser Essendon:
Very professional staff and a great service provided. I am sure that this is the best hairdressers in essendon.
- Cameron O'Conor
I don't usually write reviews, but my first hair cut from here was awesome. Definitely will tell my friends to check out. Thanks guys
- Steve Hasselmo
The staff at Jazmin Hair Design are always very welcoming and professional. Good vibe about the place which is great. This makes for a relaxing haircut every time.
- Richard Pagliaro
Fantastic Place and Staff. My hair is always looking good
- Anthony Searle
Great People! Great Job! - Jane Tayowile I was looking around for a new hairdresser I came across Jazmin. The Staff is Friendly. They made my hair look great. Now i feel a lot more sexy. I heading back there for all my hair cuts.
- Mary Milani
Googled this business and was never happier to find them in my local Essendon area. The Jazmin team were fantastic and I have recommended this hair salon to my friends.
- Linda Zivkovic
Amazing team in Essendon!!! made me feel so comfortable. They made me feel a part of their family. the vibes in there are awesome! walked out feeling brand new.
- Olga Geyer
The girls in Essendon are extremely friendly. They went above and beyond to make me comfortable because they knew i was super nervous going to a new hairdressing salon. my hair has never felt so good. love the aveda products as well!
- Jess Meszaros
81 Fletcher street
Melbourne
3040
Australia